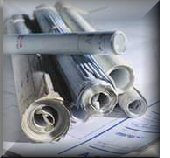 HMS is a construction executive search firm that services only professional and management level positions within the construction industry. What makes us different is that we limit the number of assignments we take on to guarantee clients our best company efforts on every assignment.
Each construction recruitment assignment is effectively managed by our entire enterprise of construction researchers, construction recruiters and information services group. We conduct more research, and interview more candidates and produce more finalists than other construction recruiters.
Below are some of the reasons by which HMS is set apart from traditional construction search firms:
Industry Specialists - We have one business- construction executive search. We believe that to be the best is to stay focused at what you do best. Focusing on one business helps us be the best at what we do.
Candidate Development - We understand how to develop relationships and attract candidates who are working and not looking for new opportunities. Our consulting with them touches on their career goals, today's marketplace of construction jobs, and all aspects of construction employment.
Advanced Recruitment Solutions - we provide our clients the most advanced construction recruitment solutions anywhere. We treat each search assignment uniquely, and provide a solution that will deliver the optimum recruiting process, utilizing technology and state-of-the art recruitment methodology.
Number of Assignments - We pride ourselves on performing only a limited number of recruitment assignments a year, and typically only work on one assignment at a time. Our goal is not to be the biggest, but the best construction recruiter for your needs. We are committed to consistently delivering quality results by offering our clients the best researchers and recruiters with every assignment.
National in Scope - We work on positions throughout the United States. Although we always focus on local research and recruitment for our clients in their respective areas, we are also able to bring our national resources and past recruitment efforts to bear on every search.
Experienced Staff - HMS consists of a small group of senior executives who have worked as managers in the construction industry, and are seasoned, construction executive recruiters. We understand your world as insiders, and can lead you with recruitment solutions that will meet your unique needs. We also understand how to work with highly sensitive assignments with challenging dead lines.
Integrity & Ethics - Our firm founded on the basic principal that integrity and personal values can guide business practices. Over the years we have established a reputation as an ethical construction recruiter that stands behind its work. We hold your reputation in our hands when we are representing you, and we believe this privilege requires our highest level of dedication to business integrity and ethics.
Research Services - Our research department is unparrelled. We conduct company research for every assignment making sure you get the most current talent available.
Advanced Technology - Our information systems are the most advanced in the industry, offering employers access to over 100,000 resumes and over 30,000 prospect firms. We maintain one of the largest and most relevant candidate databases for the construction industry, and efficiently track construction candidate promotions, project awards, project completions, and leadership news.
History of Success - Our high degree of repeat business is testimony to the long-standing relationships we develop with our clients. Over 80% of our business is repeat business with satisfied clients. We have worked with some of the most respected companies in the nation helping them grow and achieve their recruitment goals.
Guarantee of Satisfaction- We stand behind our work and offer our clients a guarantee on all construction executive searches that we perform for them.